Last tuesday, it was my prom! i have wait for this day since forever i can't belive i finished high school! those 5 years were amazing, i met awesome people and had wonderfun moments.this is what i wore, i would have used a black purse, but i dont have any big one :/ (cute one, at least.)
Jsk: innocent worldshoes, purse, tights: local shopshairbow: handmadeaccesories: vivienne westwood-handmade
i did hime hair-style but i fail at taking pics like this u.u
my professors, and me.
finally with my diploma and meddal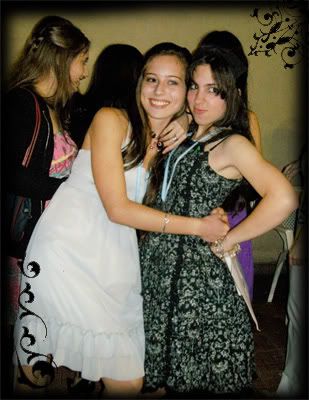 my beloved friend♥
my lovely friends♥after the ceremony, my classmates and i went to have dinner to a cute place. i ate so much!!*O*sushi, fish, meat, and more! and then it went the sweets time, look at this, isn't so tasty!?it was apple pancake with rum
the table!♥
and mr santa here was kind enough to play for us xDD
oh well, i suposse im a big girl now, im a bit scared about university, but everything has an end..right?i still have time and many things to do before i start university.
bye bye high school.